Native Music and Dance: yesterday, today & forever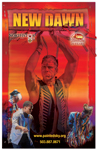 Painted Sky's mission is to honor Native American culture by building awareness of traditional and contemporary musical expressions through performance and education. The primary goals of the organization are to present Native American music, song, composition and dance to the greater community, showcasing artistic collaboration between Native and non-Native performers. Watch video of our dancers!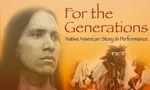 OPB, in partnership with Painted Sky, presents "For the Generations," a Native American story and performance.

Native American Public Television "For the Generations"
http://www.nativetelecom.org/for_the_generations
http://www.nativetelecom.org/airos_audio
Facebook
Twitter
Instagram