Bios
Mary Hager (French Canadian Cree (Metis)/British), Founder and Co-President of Painted Sky, worked in National Production at Oregon Public Broadcasting. She has worked vigorously to establish Painted Sky as a viable organization and the Northstar Dance Company as a quality cultural performing arts dance company. Ms. Hager established the relationship with sister dance company Empyrean Movement as well as a network of volunteers and advisors that support the Painted Sky mission. She currently directs and coordinates performances and oversees daily organizational operations, and will work as an artistic advisor on the Co-Produced Painted Sky and OPB National Native American Music Special.
Arlie Neskahi (Navajo), Co-President and Vice President of Painted Sky, is well known throughout the Indian Nations for his performance, composition and knowledge of traditional music. He is also an excellent storyteller and lecturer on Native American culture and spirituality. Mr. Neskahi directs the artistic endeavors of Painted Sky and will work as an artistic advisor to the OPB special.
http://www.arlieneskahi.com
Karen Kitchen (Osage/Cherokee) is the Community Outreach Director. She is an accomplished vocalist and member of the musical group Border Crossing. She has collaborated on musical projects with Marv Ross, Arlie Neskahi, Sean StandingBear, and Dave Carter, and is featured in the soundtrack to Gus Van Sant's film Mala Noche. Karen is a Student Support Specialist for Portland Public Schools Title VII Indian Education Project and has been actively involved in Oregon's Native community as an educator, musical artist, and volunteer.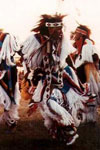 Gerry Rainingbird (Rocky Boy Cree). Member of Board of Directors. Director, National Tribal Tobacco Prevention Network, MS in Education from the University of Wisconsin-Madison, and a Bachelor of Arts Degree in Physical Education and Health.  Gerry has been involved in leadership education and community development in Native communities as a Group Facilitator, Trainer of Trainers, Cultural Consultant, Presenter, Motivational Speaker and Humorist for the past 15 years.  Utilizing traditional teachings and concepts, native myths and legends, extensive practical application, and fieldwork, RainingBird has conducted numerous trainings and workshops at local, state, regional, and national meetings and conferences on tobacco issues for the past 9 years.  In 2003, Gerry was the recipient of the prestigious American Legacy Foundation Community Activist Award.  He is also the proud father of Lindsay (Little Whirlwind Woman) and Jeremiah (Sits in The Sky).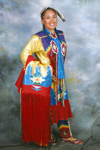 Donetta Squiemphen (Warm Springs) is the lead choreographer and artistic director for the Painted Sky Northstar Dance Company. She specializes in Native dance and music and brings a wealth of experience from the American Indian Dance Theater and as an active dancer for Robert Mirabal. She recruits, directs and trains dancers for all Painted Sky performances and coordinates choreography with Empyrean Movement.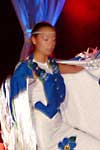 Rebecca (Payne) Friedlander (Athabascan) is Assistant Choreographer for Northstar and Community Relations Director. She has been dancing Women's Fancy Shawl since 1997 along with Women's Traditional and Jingle Dress. Since 1997 she done Pow Wow traveling and performing throughout the Northwest with different drum groupsand dance troops. In 2001 she was a part-time tutor for grade school students at the Portland Office of the Confederated Tribes of Siletz Indians. Rebecca later worked at the NAYA Family Center as the Receptionist/Admin Assistant, then later the Culture and Arts Coordinator before leaving to attend school full-time. November 2001 through January 2005 she was the Dance Instructor for the girls Dance Class at NAYA. Then January-May 2005 she taught both boys and girls dancing to pre-school kids at the Native American Montessori School in Portland.
Rebecca Rank (Klamath) is Lead Choreographer. She has been studying dance since the age of 5. She graduated from Parkrose High School in Portland, where she was a member of the dance team for all four years. Rebecca continued her dance career at the University of Oregon where she earned a Bachelor of Arts in dance, with a minor in business administration. After graduation, she returned to Portland to work with high school students at the Native American Youth Assocation (NAYA), and also began coaching a dance team at La Salle High School in Miliwaukie. In the October of 2005, Rebecca returned to school at the Art Institute of Portland for a second bachelors degree in Apparel Design. She plans on owning her own business as a costume designer, and dressmaker upon graduation, while continuing to teach and choreograph dance movement. Rebecca is currently a certified judge for the Dance Drill Coaches Association of Oregon.
Isaac Trimble (Apache) is a recording artist specializing in the Native American flute, a Men's fancy dancer, and performer with the Northstar Dance Company. Mr. Trimble co-directs the production of Native Music performance for the Northstar Dance Company.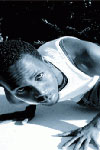 Damon Keller, Manager Hip Hop and Tap Instructor began his dance career as a freshman at Jefferson High School where he was a member of the acclaimed Jefferson Dancers for three years. After high school Damon taught at various dance studios around the Portland Metropolitan area before moving to L.A. where he was a member of Greg Russell's touring tap company "Tap Sounds Underground." He was also on faculty at "Edge" dance studio while in L.A. and worked with "LaFeet," a tap/drumming group. Since moving back to Portland, he had been featured in print ads with Nike and the Art Institute of Portland, performed in industrials for Sun River Products, Columbia Sportswear, Nike, and the Oregon Lottery. Damon was co-founder of the Junior Blazer Dancers, choreographing and coaching the team for its first three years. Damon teaches and performs for dance conventions, workshops, and dance studios such as Urban Jamm Dance Convetions, Groovestreet Productions, and Cross Connection Dance Workshop to name a few.
http://www.myspace.com/emovement
Lorena Aranda , Company Director Hip Hop and Jazz Instructor was one of twenty dancers selected from around the world to receive the EDGE PAC scholarship; moving her to Los Angeles where she had the opportunity to work and receive instruction from choreographers such as Tymme and Aury Reitz, Adam Parson, Eddie Garcia, Billy Goodson, Alex Mango, and Mandy Moore. She has been included in feature films such as "Angel Baby" and "Steps", as well as Latin artist Brenda, and R&B artist Joaquin. She has also performed at Project Dance in L.A. and New York, the Choreographer Carnival 2000 in L.A., and the Los Angeles Dance Invitational.
http://www.myspace.com/emovement

Demetrius Keller has been dancing since his freshman year of high school, and was a Jefferson Dancer for three years. After high school, he decided to stay in Portland and cultivate the arts. Since his stay, he has had the honor of performing with the late great tap dance legend Gregory Hines and his protégé Savion Glover. Demetrius was a dancer in the film "Men of Honor," and was a member of the Northwest Afrikan-American Ballet Company for two years. Demetrius then returned to his alma mater, Jefferson High School, as a dance teacher, and also created and taught for Sellwood Middle School's dance program. He has danced in industrials for Nike and the Oregon Lottery, and was a choreographer for and the first male Blazer Dancer. He then co-founded the Junior Blazer Dancers, and was a choreographer and coach for its first three years. Demetrius is the vice-president of WAVE Productions, the performing arts ministry of Celebration Tabernacle. He has performed locally for events such as "An Evening of 88 Keys," "National Day of Peace," and "Martin Luther King Day Celebrations." One of his biggest blessings is being the proud husband of his boss Sara Keller who was easily convinced into bearing his GORGEOUS daughters Alaniah and Eva.
Rafael Otto currently works with Painted Sky as a Grant Writer. Mr. Otto is a nonprofit professional with experience in project management and design, administration and development. Mr. Otto is also a percussionist involved with multiple music and dance ensembles in Portland, and is a performer with the Northstar Dance Company.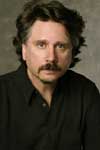 Marv Ross (Blackfoot) currently serves as an advisor to the board. He is a professional songwriter, musician, performer and producer, and is founder of the award-winning 1980s band, Quarterflash. He will work on the production team for the OPB special and serve as an artistic advisor.
http://www.rossproductions.com

Michael Greyeyes (Plains Cree) currently serves as an advisor to the board. He is an actor, dancer and choreographer and has numerous film and television credits to his name, including the title role in the TNT Original Films production of Crazy Horse. Mr. Greyeyes will host the OPB special, and will continue to support Painted Sky's objectives and mission.
http://www.michael-greyeyes.com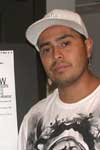 Andrew Morrison (Haida/Apache) is a professional artist known for his murals, drawings and paintings representing Native American people across the nation. He has recently completed the design of a new logo for the Northstar Dance Company, and will join the dance troupe with his art showcase when travel permits. Samples of his work can be found at http://www.onestaa.com.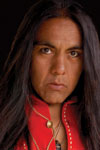 Robert Mirabal (Taos Pueblo) Described as a Native American "Renaissance man"—musician, composer, painter, master craftsman, poet, actor, screenwriter, horseman and farmer—Robert has traveled extensively and played his music all over the world. In the years since, Robert has continued the evolution of his flute making and has also become a concert performer and recording artist. His eight albumsof traditional music, rock and roll, and spoken word present a contemporary view of American Indian life that is unequaled. Whether as a composer, songwriter or musician, Robert has won many honors including two-time Native American Artist of the Year, three-time Songwriter of the Year, and a 2006 Grammy Award for "Sacred Ground," Best Native American Album of the Year. Robert is an Advisor for Painted Sky. www.mirabal.com
Santee Smith (Mohawk Nation, Turtle Clan and lives on Six Nations Reserve, Ontario). Santee is an Advisor for Painted Sky. Ms. Smith is the Artistic Director and choreographer for Kaha:wi Dance Theatre, a cutting edge contemporary Aboriginal dance company. As an artist, she is committed to sharing traditional and contemporary stories of indigenous culture. She holds a Masters Degree in Dance from York University and has spent 30 years of her life committed to dance and creative expression. Since 1996 she began creating her own choreography and developing a movement style that reflects who she is as an indigenous artist. Santee creates and presents her choreographic work nationally and internationally and is the founder of Living Ritual: World Indigenous Dance Festival. She is interested in exploring how dance can touch the soul of the dancer and audience by focusing on transformation, communication and meaningful movement. Santee is the recipient of the K.M. Hunter Award for Dance administered by the Ontario Arts Council. She is the recent winner of Canada Council's Victor Martyn Lynch-Staunton Award for most outstanding mid-career artist in the field of Dance. Santee attended the National Ballet School (1982-88). www.santeesmithdance.com

Kinji Neskahi (Navajo and San Juan Pueblo). Board Member. Dance and music have generated much joy in Kinji's life as she was raised near the powwow drum, fancy danced, and continues to enjoy various dance and musical genres. She supports the vision and work of Painted Sky with previous experience coordinating non-profit, arts, youth, and health promotion projects and programs. Ms. Neskahi's degrees include a Masters degree in Organization Design and Renewal from Seattle University and a Bachelors degree in Business Administration from University of New Mexico.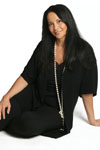 Jackie Jacobs (Lumbee). Board Member. Jackie is the founder of JTalentgroup, a Native owned full service entertainment agency specializing in Public Relations, Marketing Consulting and Talent Management services. Jackie received a BA in Public Relations from the University of North Carolina-Pembroke. She commenced her professional career as an undergraduate when she was selected to serve as Promotions and Resource Director of the University' Telecommunications Program. Upon graduation, she served as PR Director of the Inter-Continental Hotel in Seoul, Koria where she was instrumental in launching the pre-opening campaign of the hotel prior to the '88 Summer Olympics. She is the former owner and founder of a Seattle/LA based SAG/AFTRA talent agency responsible for launching the careers of Joel McHale of "E Talk Soup" and Reiko Aylesworth of "Lost", "24", "One Life to Live" and "Alien vs Predator". The National Broadcasting School previously based in Seattle, WA brought her on board to serve as Asst Director where she worked side by side with the Northwest's top television and radio personalities. Jackie Jacobs has successfully secured broadcast interviews with various National Media outlets, local affiliate KOMO Northwest Afternoon and numerous national print publications. In addition, she has coordinated live fundraising and educational events and served as Director for several Miss America preliminaries as well as Miss Seafair. In addition, Jackie is the Publicist for Quileute Nation/Twilight.
Jana Mashonee (Lumbee) Advisor. Jana is from the Lumbee Tribe of North Carolina and is a singer, songwriter and actress who is currently exploding in the mainstream music market and quickly rising to international fame. Jana is now a 8 time Native American Music Award Winner (NAMMYS), including Best Female Artist of the Year, Best Single of the Year, 2-time winner for Best Pop Recording of the Year, Record of the Year, Best Producer for "American Indian Christmas" and Best Music Video. In 2001, Jana performed at the National Scout Jamboree before an audience of some 70,000 plus people. Her career continues with a performance at the 2001 Inaugural Ball, and in 2006 performed at the White House for one of First Lady Laura Bush's First Lady Luncheons. Again in 2009, Jana performed at the Presidential Inaugural Ball, where she sang "A Change Is Gonna Come" live for the first time. Her unique blend of Ramp;&B with Native American styles, a little funk and a little rock combined with a strong personality that connects to an audience of all ages and culture is an inspiration to Native youth and young adults in the cultural performing arts.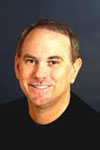 Bart Day Board Member, is a Portland-based entertainment law and copyright law attorney and has been involved in a wide array of music, film, television and publishing projects. Bart assisted Painted Sky with the "For the Generations" OPB production and is now a member of the Painted Sky Board of Directors (starting in 2010). From 2000 to 2004, Bart served two terms as an elected member of the Board of Governors of the Pacific Northwest Branch of the Recording Academy, the presenter of the Grammy Awards. Prior to starting his own law practice, Bart was Vice-President of Business and Legal Affairs for a prominent Los Angeles entertainment company and has also worked for a major concert promotion company.
Douglas Greenberg Advisor to the Board. Douglas Greenberg is Professor of History and Executive Dean of the School of Arts and Sciences, the largest academic unit of Rutgers, the State University of New Jersey. Previously, he was Professor of History and Executive Director of the Shoah Foundation Institute for Visual History and Education at the University of Southern California. He has also President and CEO of the Chicago Historical Society, Vice President of the American Council of Learned Societies, and Associate Dean of the Faculty at Princeton University.
Cody Hager Treasurer of the Board. A graduate of Oregon State University and Masters from Florida State University, Cody has been working in the financial world for the past 8 years.  He also works for United Cerebral Palsy advocating the independence for adults with disabilites.  Cody enjoys playing sports, exercising, eating right, listening to music, and personal finance.  He's been with Painted Sky since September 2009.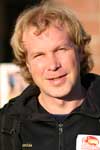 Larry Johnson is a Photographer for Painted Sky and Associate Producer for National at Oregon Public Broadcasting.
Heather Young is the Creative Director and Founder of Giant Chair Design, a web & multimedia design company.
Kyle Rotenberg is the Secretary of Painted Sky. Mr. Rotenberg is a practicing attorney and provides ongoing organizational counsel to Painted Sky in support of its mission.
http://www.kylerotenberg.com
Jeff Thede currently serves as an advisor to the board and is an attorney with Thede Culpepper Moore Munro & Silliman LLP. Mr. Thede maintains all financial records pertinent to Painted Sky's 501(c)(3) status.
http://www.thede-culpepper.com

Dr. Brian Frank Advisor to the Board. Brian Frank is a senior resident in Family Medicine at Providence Milwaukie Hospital. He is passionate about biking and community access to good, integrative healthcare.